The Smart Money Method
How to pick stocks like a hedge fund pro
The Smart Money Method
How to pick stocks like a hedge fund pro
Jacket text
In The Smart Money Method, the stock-picking techniques used by top industry professionals are laid bare for investors. This is the inside track on how top hedge funds pick stocks and build portfolios to make outsize returns.
Stephen Clapham is a retired hedge fund partner who now trains stock analysts at some of the world's largest and most successful institutional investors. He explains step-by-step his research process for picking stocks and testing their market-beating potential.
His methodology provides the tools and techniques to research new stock ideas, as well as maintain and eventually sell an investment.
From testing your thesis and making investment decisions, to managing your portfolio and deciding when to buy and sell, The Smart Money Method covers everything you need to know to avoid common pitfalls and invest with confidence.
Unique insight is presented in several specific areas, including how to:
• Find stock ideas
• Assess the quality of any business
• Judge management's ability
• Identify shady accounting and avoid dying companies
• Value any business to find bargain shares
• Navigate the consequences of COVID-19
And throughout, there are real-life investing examples and war stories from a 25-year career in stock markets.
The message is clear – you can beat the market. To do so, you need to learn and apply the insider secrets contained within this book.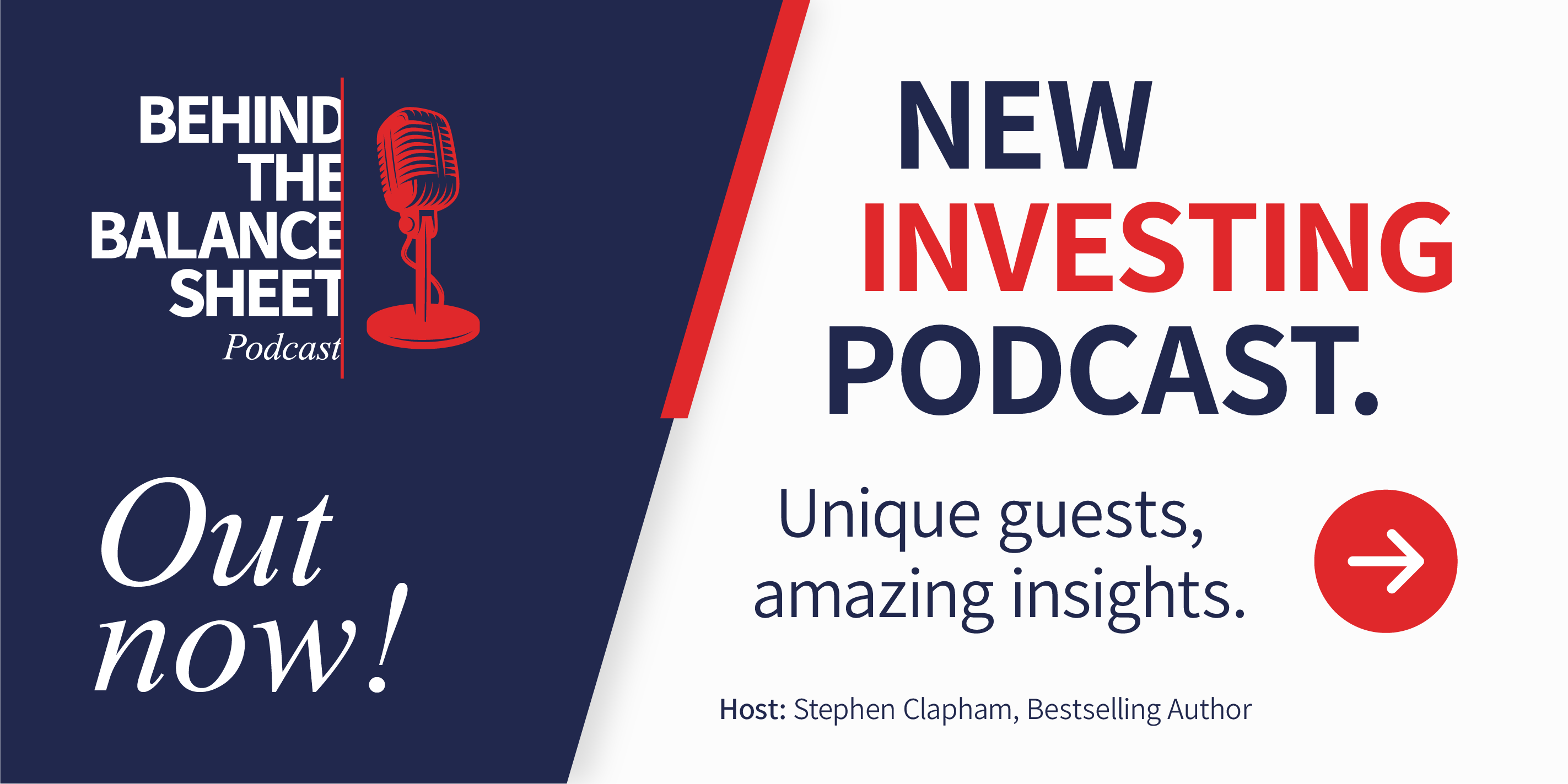 About the author
Stephen (Steve) Clapham is the founder of Behind the Balance Sheet, a leading investment research and investor training consultancy. He spent 20 years as an equity analyst at different investment banks, covering various sectors, and was consistently rated in the top 10 in his sector. He moved to the buy-side in 2005 and was a partner and head of research at two multi-billion dollar hedge funds.

Steve trained as an accountant and lives in London. He is regularly featured in the press, including the Financial Times, Sunday Times and City AM as well as on the Today programme on BBC Radio 4 and Real Vision, talking about accounting issues at quoted companies.

Stephen has done a great job of writing a book that provides the reader with a repeatable framework in which to evaluate investment ideas. He does this without jargon and in an easy to read and enjoyable format. This is a great book for both the beginning investor as well as the investment professional looking to improve their investment skills.
Jonathan Boyar Principal, Boyar Value Group
An extremely good read for anyone wanting to master the art of stock picking. The author has had an uncanny knack of spotting winners and losers throughout his long career.
Peter Harrison, CEO, Schroders
A book crammed with a lifetime's professional experience with practical advice you won't find elsewhere. If you are picking stocks and you want to save time and money the best place to start is by buying this book.
Russell Napier, author, Anatomy of The Bear
Crisp and incisive. A must-read for anyone interested in picking stocks and understanding markets.
Oliver Shah, Business Editor, Sunday Times and author of Damaged Goods
The Smart Money Method provides a treasure trove of ideas and insights for serious investors. Processes that have been honed by author Stephen Clapham over a 30-year career as a top equity analyst provide valuable lessons into where investors can most profitably channel their research efforts, the most effective methods to use, and the many nuances that need consideration. Peppered with wry anecdotes and some candid views on the industry, Mr Clapham's book also provides an illuminating gaze into the City and hedge funds.
The Smart Money Method's stated aim is to make its readers better at investing. While the book is light on the kind of how-to instructions that may serve a beginner, where it scores is in the abundance and richness of good ideas in its pages. So, buy it, read it and become a better investor.
Investors Chronicle
Media coverage
Contents
1: What Makes a Good Investment?
2: Finding Ideas
3: Testing the Hypothesis
4: Understanding the Industry
5: Quality
6: Analysis of Company Quality 7: Management
8: Company Financials
9: Valuation
10: Communicating the Idea
11: Maintaining the Portfolio
12: Macro-Economic Analysis 13: Looking Forward
14: COVID-19 Postscript
Published:
24/11/2020
Pages:
288
Formats:
paperback - ISBN 9780857197023
ebook - ISBN 9780857197030
audio - ISBN 0000000000047

Media enquiries
If you'd like to get in touch with the author for interview or comment, or you'd like a review copy of this book, please contact us at pr@harriman-house.com or call +44 (0)1730 233870.
Rights
For information on available rights, please contact rights@harriman-house.com
Bulk purchases
We offer discounts for bulk purchases. Please contact specialsales@harriman-house.com for a quote.