Style (Harriman Classics)
The art of writing well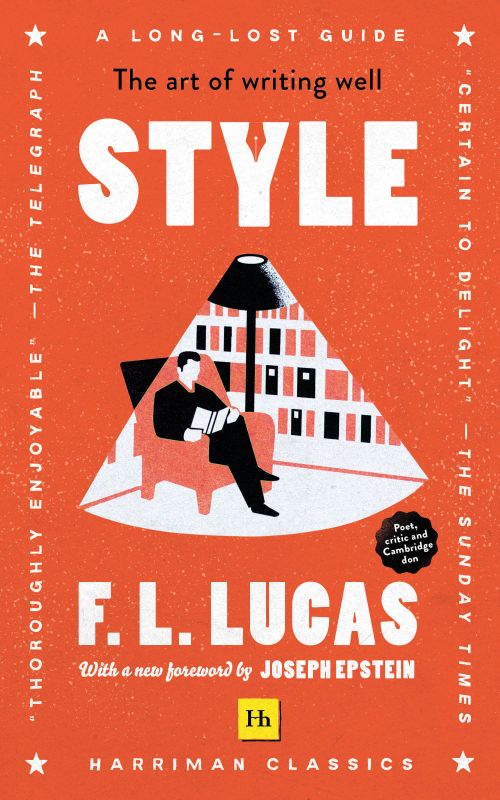 Style (Harriman Classics)
The art of writing well
Jacket text
*4th edition with a new foreword by Joseph Epstein (Harriman Classics)*
Lost for almost forty years, Style has acquired the status of a legend. Loved by some of the greatest modern authors and acclaimed by critics, this guide to recognising and writing stylish prose was written by a Cambridge don and veteran of Bletchley Park. Imbued with a lifetime of wit and wisdom, it retains its power today.
Writing forcefully and persuasively has never mattered so much – and Style is the perfect guide for the busy, the ambitious, and the creative.
With unique authority and good humour, F. L. Lucas takes us through his ten points of effective prose style and provides a tour of some of the best (and worst) that has been written in a number of languages and literatures. Wry, perceptive and rich in quotation and anecdote, the book reads like a personal conversation on the art of writing well – with a master of the art.
About the author
F. L. Lucas (1894-1967), Fellow of King's College, Cambridge, was a distinguished scholar known for his studies of the classics as well as of English literature. The Sunday Times wrote that "Lucas has distinguished himself in more than thirty volumes as a poet, a novelist, a translator, a biographer, a critic and an editor. He is entitled to write about style because he writes with style."
Contents
Foreword by Joseph Epstein

1. The Value of Style
2. The Foundation of Style - Character
3. Courtesy to Readers (1), Clarity
4. Courtesy to Readers (2), Brevity and Variety
5. Courtesy to Readers (3), Urbanity and Simplicity
6. Good Humour and Gaiety
7. Good Sense and Sincerity
8. Good Health and Vitality
9. Simile and Metaphor
10. The Harmony of Prose
11. Methods of Writing
Published:
18/08/2020
Edition:
1st
Pages:
290
Formats:
paperback - ISBN 9780857198785
ebook - ISBN 9780857198792

Media enquiries
If you'd like to get in touch with the author for interview or comment, or you'd like a review copy of this book, please contact us at pr@harriman-house.com or call +44 (0)1730 233870.
Rights
For information on available rights, please contact rights@harriman-house.com
Bulk purchases
We offer discounts for bulk purchases. Please contact specialsales@harriman-house.com for a quote.