The Eternal Business
How to transition a business for the employee ownership revolution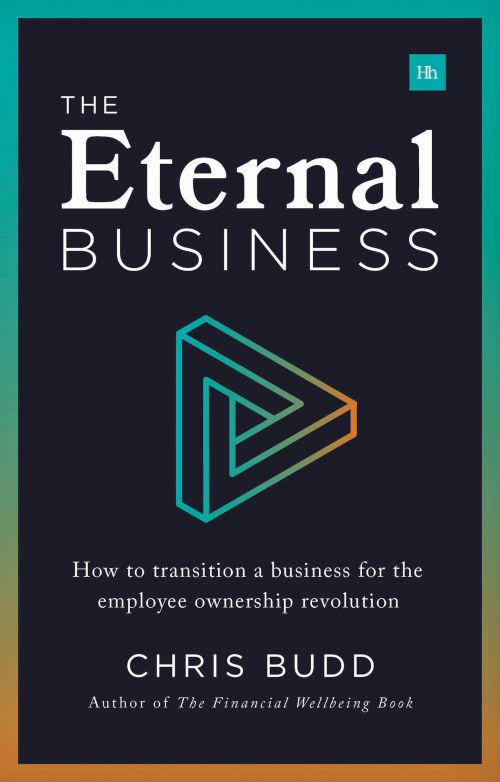 The Eternal Business
How to transition a business for the employee ownership revolution
Jacket text
The question of 'what happens when I want to step away from all this?' is one that keeps many business owners awake at night. 'How does my entrepreneur story end in a way that preserves the good I've built up, and looks after the employees and clients?'
For the owner who has spent a big chunk of their working life building up a business they passionately believe in, and nurturing staff they care about, traditional succession planning doesn't work.
Employee ownership is the new and better way of preserving your achievement. Done the right way, you can release value, preserve your legacy and pass on control without employees having to raise finance.
Financial expert, podcaster and author Chris Budd recently sold his own business to its employees through the UK's Employee Ownership Trust. But the movement for employee ownership is global – and interest in this alternative succession route is growing fast.
Employee ownership is about more than the ownership, however. It is about creating sustainable businesses. A focus on long-term sustainable profits; happy customers; happy employees.
The Eternal Business lays out a system for a business – and its employees – to transition to employee ownership. It provides a model and pathway to follow so that the business continues – maybe forever!
It will help anyone running or working in a business with a real purpose, and who is wrestling with the 'what next?' question.
About the author
Chris Budd is the founder of Ovation Finance, a financial planning company. His focus in financial planning has always been to see money as a tool to improve happiness. As well as advising others on the smarter exit option of employee ownership, he has undertaken the journey himself - having sold Ovation to the Ovation Employee Ownership Trust in 2018.

He is the host of 'The Financial Wellbeing Podcast' and author of 'The Financial Wellbeing Book' and two novels. He writes regularly in the trade press and speaks at conferences. He is a diploma-qualified business coach.

Chris Budd is married, with two children, and lives in Somerset.

"Any business owner giving serious consideration to the future of their business needs to read this book. Whilst employee ownership may not be suitable for every business there are some important lessons to be gleaned from The Eternal Business, not least how to build a strong and capable leadership team. Chris Budd writes in an easily readable style, the text has numerous short stories of real firms and owners and their experience of a business evolution taking them towards that all important decision as to whether their business will be sold or whether it will continue 'forever' under the stewardship of its employees. A super read."
Martin Bamford
Media coverage
Published:
10/09/2018
Edition:
1st
Pages:
224
Formats:
paperback - ISBN 9780857197191
ebook - ISBN 9780857197207

Media enquiries
If you'd like to get in touch with the author for interview or comment, or you'd like a review copy of this book, please contact us at pr@harriman-house.com or call +44 (0)1730 233870.
Rights
For information on available rights, please contact rights@harriman-house.com
Bulk purchases
We offer discounts for bulk purchases. Please contact specialsales@harriman-house.com for a quote.